A sleigh bed is a type of a bed characterized by a curved headboard and footboard. Some sleigh beds have sideboards or side rails, which cover the mattress and / or box spring. Often made of wood and quite heavy, the sleigh bed is the result of the French and American Empire in the early 19th century.
Today's sleigh beds are made of a variety of materials, including wood, iron, steel, and aluminum, and often have less exaggerated curves of feet and headboards. A sleigh bed, despite its strong and heavy structure, has a delicate, feminine shape. This makes it a good candidate for a master bedroom or guest room.
Sleigh Bed Ideas and Inspiration
Are you on the fence about changing from a panel bed to a sewing type? These thoughts will change you!
Because they have a little extra "flourish", sleigh beds work well in master bedrooms, where there is a little extra space to work.
Sleigh beds break the monotonous and dull appearance of an ordinary bedroom and add elegance and style with their curved and sophisticated foot and headboards.
More modern models have lubricated designs covered with upholstery fabrics, which add a sophisticated touch and elegance to the bedroom.
Sleigh beds come in all shapes and sizes. Just because you're minimalist doesn't mean our sleigh bed can't fit your style. Some variants of sleigh beds bend only slightly.
Twin size sleigh beds are a great option for kids who will love the whimsical nature they represent.
Wood sleigh beds: A solid, curved wooden panel is beautiful and timeless.
Storage sleigh beds: When talking about these types of beds, the focus is often on the curved headboard and footboard-but let's not forget what's under the bed! A Sleigh bed with an underbed trundle or storage compartment adds function to a beautiful design.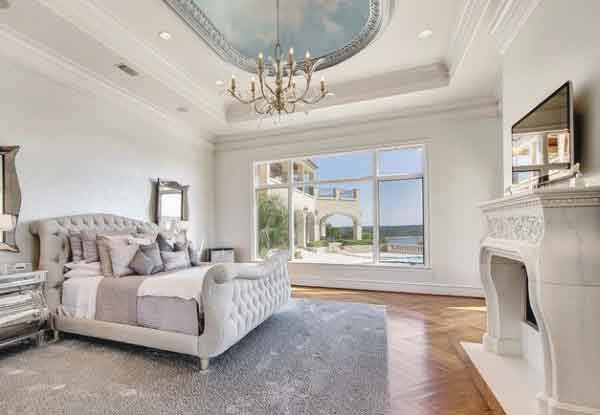 How to Dress/Decorate Sleigh Beds
With a sleigh bed, you'll want to show off its curved shape instead of hiding it under an inappropriate bed. With their unique curved head and footboards, our sleigh beds offer a luxurious feel to any bedroom and fit in many different ways. Here we discuss various sleigh bed decoration ideas so that you can change the sleigh bed to match the decor of the room.
Simplistic Luxury
From end-to-bed luxury wooden bed ranges, each of our sleigh bed frames is handmade to bring you high quality products. Using special beds and spaces, you can sharpen the sleigh bed's curved headboard and footboard. Decorative rail can also add a pop style. Avoid dressing the bed with floor length spreadsheets. Instead, use a comforter, quilt, corvette or duvet cover that does not hang more than 2 inches below the rails on each side. Your goal is to show off the rails of the sleigh bed.
Pillow shams can also be used to dress up sleigh beds. Avoid using large shams as they can hide the headboard. Instead, choose small rectangular pillows designed for the size of your mattress. For extra accents, add a row of decorative throw pillows in front of your pillow that are square, rectangular or round.
Integrate Fabric Detailing and Upholstery on the Headboard
Sleigh beds are made of wood, but you can add upholstery to make the slag bed look more romantic, stylish and modern. Adding upholstery to a bed headboard is easy, cheap and fast. To integrate fabric detailing like upholstery, first remove the headboard from the bedframe and measure the length and width of your headboard so you know how much foam and batting you'll need.
To cover all the curves, trace the outline of the headboard on the foam and cut the foam to the size and shape of the headboard. Also, be sure to cut the batter and leave a few extra inches to staple it to the back of the headboard. Now, lay the foam on top of the headboard and cover it with batting. Cover the batting with the desired fabric, and reattach the headboard to the bed frame.

Add a Bed Skirt to the Sleigh Bed
Adding a bed skirt to a sleigh bed is different from any other bed because the rails are decorative and you don't want to hide them. Install the bed skirt so that it hangs behind and under the footboard and side rails. If the top of your box spring is covered with rails, you can use a bed skirt with a split corner and an attached deck box resting on the spring.
Add Buttons on a Fabric Headboard for a Luxurious Sleigh Bed Decoration
Converting a simple padded headboard into a tufted headboard can be visually stunning. If you have some extra fabric to match the headboard fabric, or if you have some fabric in the complementary color of the headboard, you can easily add half-ball fabric buttons to suit your needs. Can be assembled from and buttoned on the fabric headboard. Give it a whole new look.